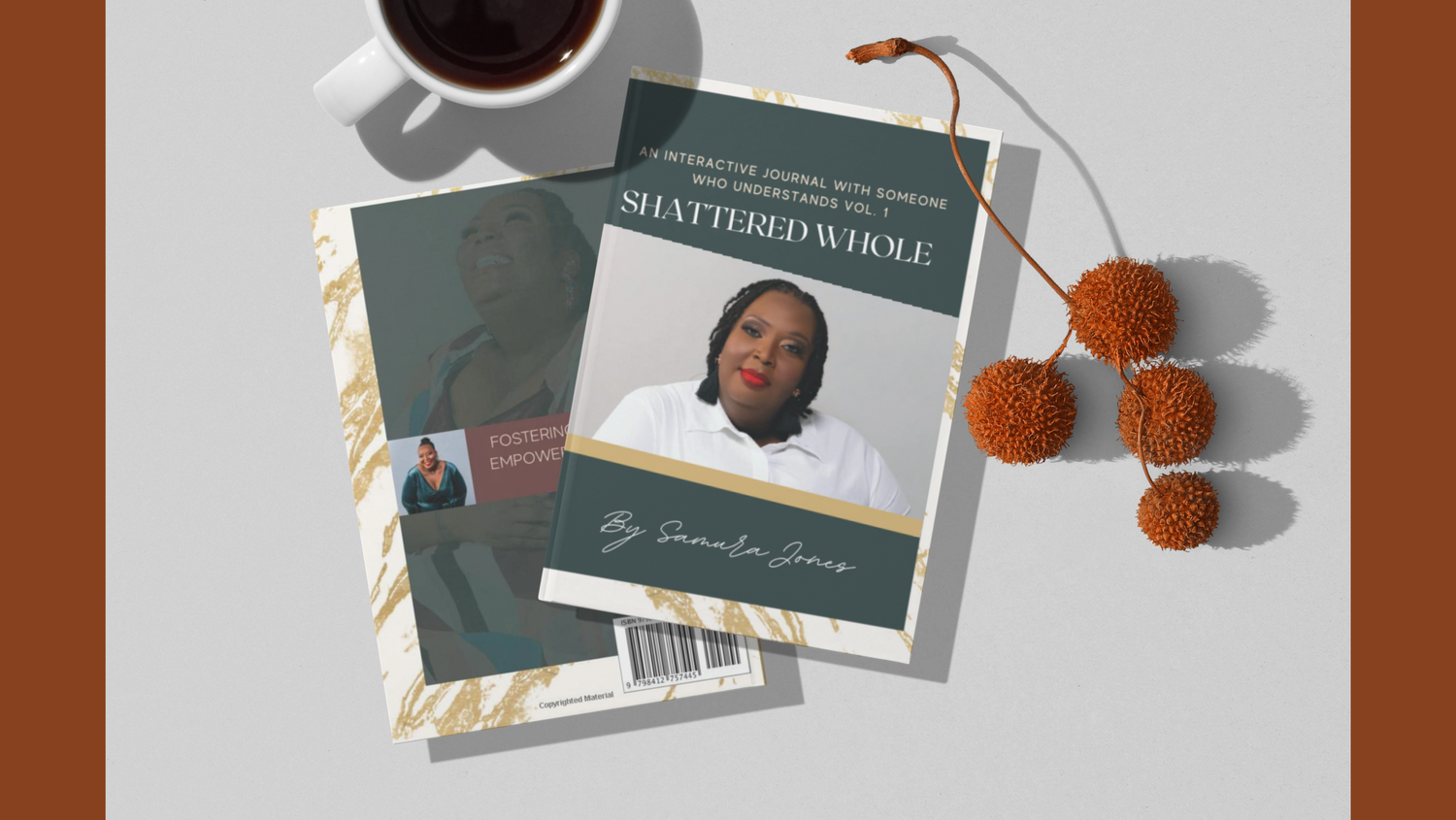 Shattered Whole is an interactive Journal that walks with you in partnership through the "How" of your healing process.
I am Samura Jones an emotional restoration coach. Victory is a really good friend of mine, and I want the same for you. I journeyed (and I am still journeying) to this place of what I call emotional restoration, by actively exposing my deepest hurts and fears.
Are you willing and ready to do the necessary healing work in private and in public?
In every breakthrough, I made a decision to not walk myself back into what I was healed from. Sometimes trauma and chaos seem familiar or the only option, but freedom is far greater.
Let's acknowledge the hurt, claim your healing and live with a renewed mindset.
PURCHASE